Retaining Walls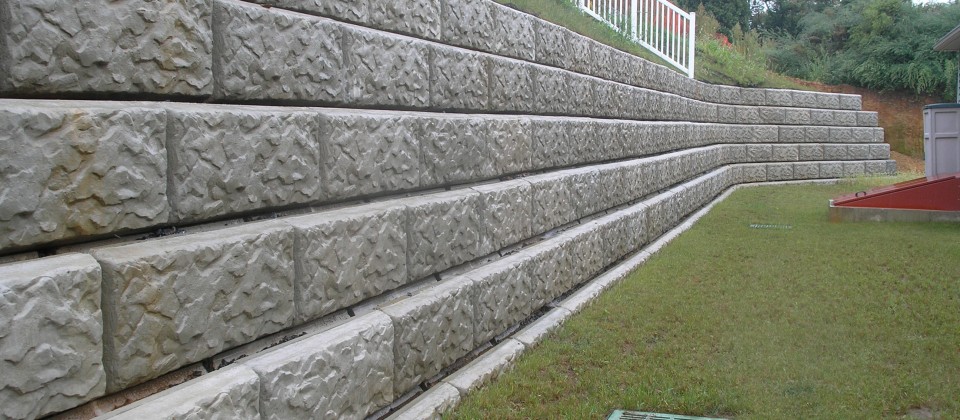 Retaining Walls can be ordered in any size with Bethlehem Precast. We offer retaining walls through the London Boulder™ system as well as custom solutions. We would be happy to discuss your project with you to determine the best solution for your needs.
London Boulder™
London Boulder™, used by Bethlehem Precast, is a custom sectional retaining wall system. There is no job too big or too small – we work with small, medium and large contractors. At roughly 2,000 pounds each, the sheer mass of these units allow the installer to build a 9-foot high wall with limited excavation and no reinforcements or engineering.
Precast advantages include:
Very cost-effective
Quick and easy installation, limited excavation required
Reversible interlocking blocks
Can be used as a partition wall with the chiseled rock texture on both sides
As a retaining wall, it can either have a set back or a zero set back
You control the delivery schedule
Will not rust, burn or rot
Color options available
London Boulder™ Specifications
Please refer to the attached pdf for standard sizes and specifications. AutoCAD drawings are available upon request.
Custom Solutions
Custom Solutions also are available from Bethlehem Precast. Beyond the London Boulder system, we are able to create custom solutions designed for sites that are developed by engineers. To date, custom systems have weighed up to 10,000 pounds.